Our club facilities are available to groups or associations wishing to use them.
We require that a contract be filled out and a non refundable deposit of $113.00
Target cost is $8.00 per 25 targets.
Toronto International will provide trap or skeet machines, maintenance person, targets and scoring personnel. The club will arrange trap fields and scorers according to the number of shooters expected for your event.
TITSC has added a shelter to provide protection from the elements. Picnic tables, hot and cold water taps and a large barbeque have been added near the shelter for your convenience.
The organizer must provide the following:
Trophies and/or prizes
At least one experienced shooter per squad during every shooting round.
There must be consistent supervision of inexperienced shooters in proper handling of a firearm and loading of ammunition.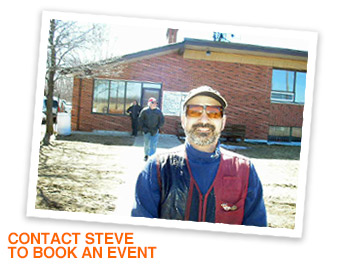 It is the responsibility of the organizers to ensure that all participants know and practice safe firearm and ammunition handling.
Organizers must start and run events in a timely manner and assist in classifying, squad hustling and final score results.
Organizers must advise the management of any special requirements that may be required for that particular event.
Please ensure that the club grounds are left free of litter.
Bookings are available on a first-to-book basis and can be done at the club or by email.
info@titsc.ca
TORONTO INTERNATIONAL TRAP & SKEET CLUB
Since 1970, Ontario's premiere shooting range facility. Toronto International Trap & Skeet Club is the best shooting range for trapshooting, including trapshooting competitions, skeet, (sporting clays - currently under construction), 22 caliber/air pistol-rifle and ATA tournaments. Our facility is conveniently located in Innisfil close to Toronto and the GTA -