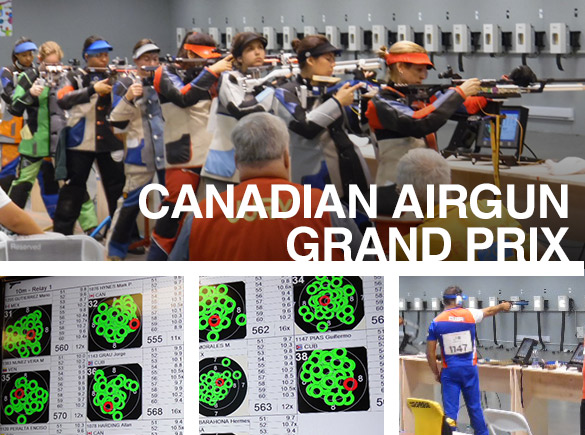 One of the Largest International Airgun Competitions in North America
Canadian Airgun Grand Prix May 5, 6, 7, 2017
The 35th Annual Canadian Airgun Grand Prix, one of the largest international airgun competition in North America and our expectation is that competitors from several countries will be in attendance. All events will take place at the NEW Pan Am Shooting Range.
Shooting range features 50 positions with Megalink electronic targets
The main shooting range for this event features 50 positions for air rifle and air pistol, including positions designated for access by Adaptive athletes, with Megalink electronic targets on all positions.
FINALS will follow the new ISSF format. The top 8 in each of the Men's and the Women's events, including International Juniors and Sub-juniors will compete in Finals to determine the "Open" winners.
Don't miss the Event Updates
https://www.facebook.com/canadianairgungrandprix
Canadian Airgun Grand Prix
For additional information and Letters of Invitation, please contact Shari Akow, Registrar: e-mail: sakow@dwpv.com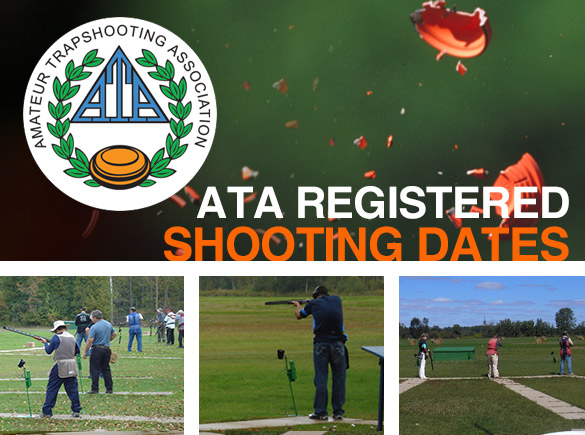 ATA REGISTERED SHOOTING DATES
The Amateur Trapshooting Association serves as the governing body for the sport of American style trapshooting. The ATA's mission is to promote and govern the sport throughout the world.
As the faithful protector of trapshooting, the ATA not only governs the sport's rules and regulations, but also seeks ways to enhance the sport and stimulate participation. The ATA provides trophies, financial assistance and event management support to the state and provincial associations. The ATA has also been instrumental in developing programs to increase interest in the sport with its creation of National Trapshooting Day, Satellite Grand Americans, Achievement Recognition and other valuable programs.
ATA Registered Shooting Dates:
MAY 7
JUNE 11
JUNE 25
JU|LY 9
OCT 1
For more information about ATA Shooting please visit http://www.shootata.com/